John M. Collard, Chairman
Executive Leadership to Enhance Value,
Recover Assets &amp Invest Equity Capital
Strategic Management Partners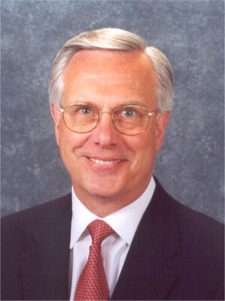 Mr. Collard is chairman of Strategic Management Partners, Inc., an Annapolis, Maryland-based turnaround management firm specializing in private equity advisory, corporate renewal governance, strategic repositioning, transition into new markets, valuation enhancement, mergers and acquisitions, defense conversion and investing in underperforming distressed troubled companies. Clients pursue Fed'l, Com'l, Int'l, Privatization markets and represent manufacturing, defense electronics, engineering services, computer, communications, marine, and printing industries.

Mr. Collard served as Chief Executive Officer at Network Technologies Group, Inc. He served as Chief of Subsidiary Operations (COO) for Cyber Dyne Computer Corporation and CEO of CyberCom, an investment undertaking to bring Photonic Transistor technology to the market. He was interim COO of Sowers Printing Company, a $10.5M commercial printer and lithographer in transition; the company is stabilized and producing positive cash flow, record bookings and sales. He has held several other interim leadership positions for clients in trouble and transition, where confidentiality is still maintained. He is special advisor to, and was co-manager of, the Slovene Special Restructuring Programme (SRP), an $80M venture fund which he helped raise to help companies privatize and turn around. He served as President and COO for Delta Data Systems (NASDAQ) a $25M manufacturer in a turnaround; and has served as president, board member and advisor of privately held companies in repositioning or turnaround situations. He served as VP and Executive Director with CSC and Martin Marietta (now Lockheed Martin) turning troubled segments and growing commercial and federal complex system integration business units. He has over 30 years operating experience, is credited with turning around several troubled companies, asset recovery totaling $85M, business unit start-ups, evolving new system integration business totaling $670M, generating new sales revenue over $150M, negotiating 40 acquisitions, divestitures worth over $730M, and developing strategic plans to transition between federal, commercial and international markets.

He has been inducted into the Turnaround Management, Restructuring, Distressed Investing Industry Hall of Fame. He is Past Chairman of the International Board of Directors of the Turnaround Management Association. He has earned the Certified Turnaround Professional (CTP) designation. He and SMP have been Twice named among the 'Top 12 Outstanding Turnaround Management Firms' by Turnarounds &amp Workouts Magazine. He is an author and speaker on the topics: Owner/Director Risk, Early Warning Signs Pinpoint Trouble, Strategic Repositioning, Investing in Underperforming Companies, Value Creation Model, Incentive-Based Management, and Prepare A Company To Cash Out At Maximum Value. He has been an advisor to Presidents Bush(41/43), Clinton's National Economic Council, Bankruptcy Working Group and Technology Reinvestment Programs; The World Bank; EBRD; and numerous investor groups. He has BS in Financial Management and Architectural Engineering, Southern Illinois University (SIU), and studied design with R. Buckminster Fuller. He has been inducted into the SIU Alumni Hall Of Fame. He was honored by the Turnaround Management Association as a recipient of their award for Outstanding Contribution to the Corporate Renewal Profession. He has a current Top Secret security clearance.
A detailed resume or more information is available if required.


There is more to Strategic Management Partner's Return to Home Page





John M. Collard, Chairman, CTP
Strategic Management Partners, Inc.
522 Horn Point Drive
Annapolis, Maryland [MD] 21403
Voice 410-263-9100 Facsimile 410-263-6094 E-Mail Strategist@aol.com


We serve as experts for comment or quote, please contact us at 410-263-9100

There is more to Strategic Management Partner's Return to Home Page


We welcome constructive inquires, please send via E-Mail to: &nbsp Strategist.

Copyright &copy 1996-2004 Strategic Management Partners, Inc.